Growing cannabis means paying attention to nutrients, water, and light. Getting the balance right amongst these essential ingredients produces a bountiful harvest— right? There is one more significant factor for big beautiful flowers: pH. Adding a pH meter into your cannabis tool kit helps you stay on top of normal pH fluctuations in both soil-based and hydroponics systems.
What is the best pH meter for the beginner or expert cultivator? The world of pH meters is one of technical terminology, numbers, and details. What sets one pH meter apart from another? Accuracy, durability, and the ability to take additional measurements. With a pH meter in hand, the nuances of the grow room are suddenly clear.
Top 10 pH Meters for the Grow Room
The Apera Instruments AI209 is the value model, delivering everything you'll need to get started for indoor cultivation at an affordable price. It takes the guesswork out of pH testing, especially for newbie cultivators.
It has a one to three-point calibration and easy automatic temperature compensation. What's more, the large uncomplicated LCD display uses a smiley face indication as a reminder to tell you when it has stable readings.
The high sensitivity lithium glass probe has a safety sensor shield to protect the component, even for clumsy hands.
Features: Protective Sensor Shield, Auto Reminder for Stable Readings, Automatic temperature calibration.
Accuracy: ±0.1 pH, accuracy of 1°C to 50°C (32°F to 122°F).
Batteries: 4 x AAA batteries (2000 hours of continual operation)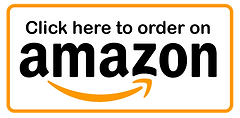 ---
This is the cheapest option on the list. For those budget-friendly growers, this one is for you. With an accuracy down to 0.01 pH, the CharmUO Digital pH Meter is ideal for testing the pH within cannabis cultivation, especially hydroponics.
Thanks to the automatic temperature compensation, the CharmUO quickly adjusts to solution temperature for fast and reliable readings — and all without any additional work on the part of the tester.
Beyond it's simple and automatic calibration via a one-touch calibration button, this pH meter also comes with several buffer powder packets. The device itself is pocket size, and at only 6″ tall, it slips easily into a back pocket while you move through the grow room.
Features: High Accuracy, Automatic Temperature Compensation, Automatic Calibration
Accuracy: ±0.01 pH, accuracy of 0°C to 80°C (32°F to 176°F)
Batteries: 2 x 1. 5V LR44 (included)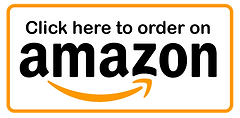 ---
Introducing the Allprettyall digital pH meter that's an affordable pH pen that reads more than just pH. This pH Meter also provides detailed intel into temperature and total dissolved solids, with a three-point automatic calibration method.
The display is large, clear, and backlit for easy reading, no matter where you are in the grow room. This Allprettyall pen is highly accurate (±0.01 pH), thanks to the omnidirectional measurement probe and the internal algorithm it functions on. It's suitable for both laboratory and grow room conditions.
Features: Additional Measurements (TDS, Temperature), Automatic Temperature Compensation
Accuracy: ±0.01 pH, accuracy of 0°C to 60°C (32°F to 140°F)
Batteries: 3 xR44 batteries (included)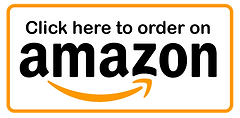 ---
Water resistance and a larger display make the HM Digital Water Resistant Meter a go-to pH reader for many indoor growers.
Most of the time, a pH meter applies within a damp, possibly even wet hydroponic setting; this device's water resistance is especially handy. The large, clear display is an added bonus.
After taking a reading, the device quickly displays both pH level and temperature. It's yet another device with automatic temperature compensation, taking much of the complexity of pH variability out of the equation for indoor growers.
Features: Water Resistant, Automatic Temperature Compensation, Large Display
Accuracy: ±0.2 pH, accuracy of 1°C to 55°C (32°F to 130°F).
Batteries: 3 x 1.5V button cell batteries (included)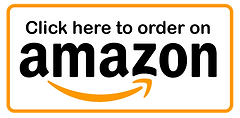 ---
Apera Instruments has designed this rugged and easy-to-use pH meter for continuous use in the grow room. It's not only waterproof, but it's also dust proof, making it resistant to many of the environmental risks the grow room can throw at it.
The backlit screen displays three colors, each indicating a different mode of operation (green for calibration, blue for measuring, and red for alarm).
It has the standard automatic temperature compensation and also measures Oxidation Reduction Potential (ORP). The Apera pH60 is compatible with the optional pH60S pH probe, which works for soft solid samples – like soil.
Features: Waterproof, Backlit Screen, Complete Testing Kit, Optional Soil Testing Add-on Feature
Accuracy: ±0.01 pH (range 2.00 to 16.00 pH), accuracy of 1°C to 55°C (32°F to 130°F).
Batteries: 4 x AAA batteries (1000 hours of continual operation)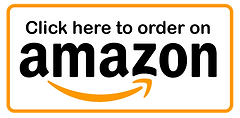 ---
Oakton has established itself as a name to trust in environmental testing meters. The pHTester30 is both waterproof, and it floats (should an accident strike while testing in hydroponics setups).
What's more, the device is resistant to most chemicals, including the nutrients you may be using in your grow room. Unlike other brands, Oakton has designed its pocket-sized devices for long term use. That means replaceable, double-junction electrode sensors.
You can do your own maintenance on the tester should the need arise.
The pHTestr30 can calibrate up to three pH points, as well as having the standard automatic buffer recognition and temperature compensation.
Features: Waterproof, Floatable, Easy Maintenance
Accuracy: ±0.01 pH, accuracy of 1°C to 55°C (32°F to 130°F).
Batteries: 4 x AAA batteries (included)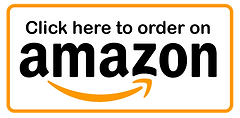 ---
Bluelab is a kiwi company on a mission to help grow a healthier world, starting with the BLUE2210 pH Pen.
Completely waterproof, floatable, and designed explicitly for the grow room, not for laboratory conditions, this device delivers accuracy and reliability. Other brands may rely on glass bulbs, but the Bluelab pH pen works with a double-junction probe that reduces build-up, delivers consistent readings, and lengthen lifespan.
It comes with two packets of calibration solution and easy-to-follow storage instructions to ensure growers can get started as soon as possible.
Features: Waterproof, Durable, Floatable, Easy Calibration
Accuracy: ± 0.1 pH, ±1°C/2°F
Batteries: 1 x AAA battery (Included)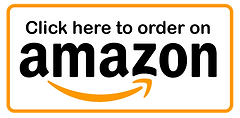 ---
Looking for more information than what the standard pH pen can deliver? The Premium PC60 Apera pen tests far more than just pH.
Simultaneously test your solution for pH, electric conductivity, salinity, temperature, and total dissolved solids (TDS), all with the same device! For the grower with an eye for details and keen to get total control over the grow environment, this device delivers.
Results are loudly and clearly displayed on a backlit screen, with two colors: blue for measuring and green for calibration.
Features: 5-in-1 Measurements (pH, EC, TDS, Salinity, Temperature), Waterproof, Clear Display
Accuracy: ±0.01 pH (Range: -2.00 to 16.00 pH); ±0.5˚C; 0 to 20.00 mS/cm; 0 ppm to 10.00 ppt, accuracy of 1°C to 55°C (32°F to 130°F).
Batteries: 4 x AAA batteries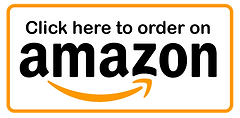 ---
Apera's latest pH60-Z Bluetooth tester is ideal for techie growers who obsess over data. The cloud-based data management feature allows cultivators the capacity to collect, record, and share test data.
The connected mobile app has helpful features like GPS location, notes, and photos. Essentially this is a pH tester that gives you the option to get rid of whiteboards, excels sheets, and crumbled notes in the grow room.
Like other advanced Apera devices, it's waterproof, dust proof, backlit, and probes are easy to replace. Apera has also replaced the traditional liquid within most pH meters' glass bulb with a blue-gel solution, which avoids the usual battle with air bubbles. It works perfectly, even when used upside down.
Features: Cloud-Based Data Management, Easy Maintenance, Waterproof, Dust proof
Accuracy: ±0.01 pH (Range: -2.00 to 16.00 pH; ±0.5˚C), accuracy of 1°C to 55°C (32°F to 130°F).
Batteries: 4 x AAA batteries (500 hours of continual operation)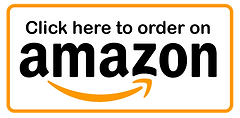 ---
Thus far, all of the pH pens on this list work strictly with liquid solutions or require option add-ons for straight-to-soil testing. It's frustrating and time-consuming for soil-based growers to test for pH when you must always prepare soil samples into liquid solutions.
The Bluelab Soil pH Meter doesn't require sample preparation and works directly in the soil, coco, and Rockwool — essentially any medium you have in your grow room.
It's still waterproof and has automatic temperature compensation for accurate readings anywhere, but now you can stick it straight into the soil.
Features: Suitable for All Growing Mediums, Waterproof, Easy Calibration
Accuracy: ± 0.1 pH, ±1°C/2°F
Batteries: 1 x AAA battery (Included)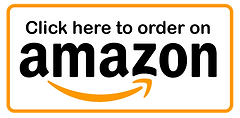 ---
Best pH Meters for Cannabis: Durable, Accurate, and Measure More
For those just starting to grow cannabis, simple is best. Choose a pH pen that is durable, waterproof, and easy to calibrate. You don't need to get bogged down with numbers as soon as you get started. For any of the cultivators who thrive with data, invest in an option covering more than just pH. The more you know about the grow environment, the more subtle adjustments you can make, and ultimately, the better.